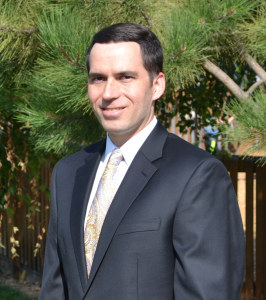 Contact Wilton for your legal research and writing needs:

PO Box 7908, Missoula, MT 59807
wiltonstrickland@outlook.com
(406) 552-2326
Wilton H. Strickland was born and raised in Ft. Lauderdale, Florida. He attended the College of William and Mary in Williamsburg, Virginia, graduating in 1996.  Later he attended the University of Virginia School of Law, graduating in 2000 and then returning to Florida.  While in Florida he practiced litigation covering a wide variety of areas such as commercial disputes, international matters, premises liability, products liability, contracts, property, and constitutional law. In 2010 Wilton moved to Missoula, Montana, and practiced in the areas of insurance defense, insurance coverage, and bad faith until establishing his own practice in 2013.
The Montana Bar selected Wilton to join a delegation of attorneys that traveled to Cuba in February of 2013 to analyze the Cuban legal system and help improve relations between our two countries.  Wilton enjoys helping conduct and coach for the annual Jessup Moot Court Competition, which focuses on international law and draws competitors from law schools around the world.  Wilton participated in the competition while he was a law student, and he has served as a judge for the oral rounds or for scoring competitor memorials ever since.  Wilton speaks Spanish, plays competitive chess, and is an avid skier.
Areas In Which Wilton Has Practiced
Commercial Litigation
Personal Injury (including products liability and premises liability)
Contracts
Property
Family Law
International Law
Constitutional Law
Insurance Coverage and Bad Faith
Insurance Defense
Appeals
Bar Admissions
Florida
Montana
U.S. District Court, Southern District of Florida
U.S. District Court, District of Montana
U.S. Court of Appeals, Eleventh Circuit
U.S. Court of Appeals, Ninth Circuit
Education
University of Virginia School of Law, Charlottesville, Virginia
Juris Doctor, 2000
Virginia Journal of International Law, submissions review board
Jessup International Law Moot Court, competitor and coach
College of William & Mary, Williamsburg, Virginia
Bachelor of Arts, 1996
Phi Beta Kappa
Magna Cum Laude
Sigma Delta Pi (Spanish National Honor Society)
Major – International Relations (Latin America)
Minor – Spanish
Legal Publications
Premises Liability Revisited: The Law Of Foreseeable Crimes Becomes Clearer And Murkier, Florida Bar Journal (cover story), December 2014.
Montana Law Of Premises Liability Not As Simple As It Seems: The Limited Duties Of Landlords, Montana Lawyer, February 2014.
"Occurrence" Trigger For Liability Insurance Poses A Conundrum For The Courts, Montana Lawyer, December 2012/January 2013.
Premises Liability: A Notable Rift In The Law Of Foreseeable Crimes, Florida Bar Journal (cover story), December 2009.
Other Publications
Unlawful Government: Societal Collapse, Book, Infinity Publishing, 2017
Unlawful Government: The Gathering Threat Of Global Hegemony, Book, Infinity Publishing, 2008
Unlawful Government: Preserving America In A Post-Constitutional Age, Book, Infinity Publishing, 2006
Federal Anti-Terror Legislation and the Constitution, Essay, Sun-Sentinel Monday Forum, July 21, 2003
The Smoking Amendment's Effect on Private Property, Essay, Sun-Sentinel Monday Forum, November 18, 2002
Access to Federal Courts in Enforcing Private Property Rights, Essay, Sun-Sentinel Monday Forum, August 14, 2000
Memberships and Community Involvement
2016-2017 Montana state chess champion
Adjunct Professor at the University of Montana School of Law
Montana Chess Association, Executive Vice-President
Western Montana Bar Association
Montana Bar delegate to Cuba
Judge for the Jessup Moot Court Competition
Volunteer chess instructor at Hellgate High School
Testimonials about Wilton H. Strickland